Workbook & Teacher Guide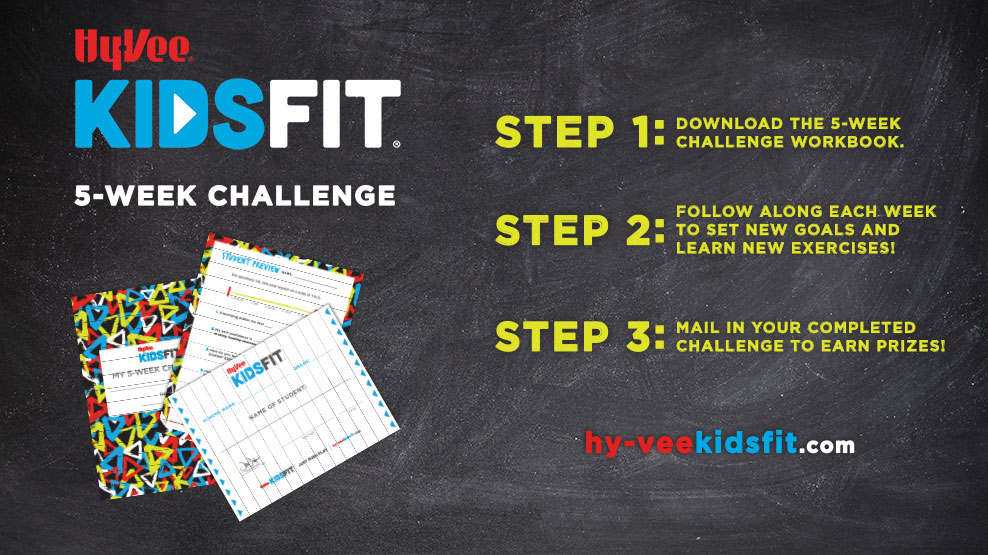 Download the FREE 5-Week Challenge Workbook. Don't forget about the FREE Teacher/Parental Guide.
The Workbook was created for Classroom Teachers, Physical Education Teachers and Parent/Guardians. With Physical Education time limited in the school, we want to help make personal health a priority in the classroom and at home.
Teachers could complete the workbook as part of their classroom time, Physical Education class time and/or assign the workbook as homework.
Teachers and/or Parents can follow the instructions in the Teachers Guide to scan/mail in and redeem a Hy-Vee KidsFit Prize for the students.