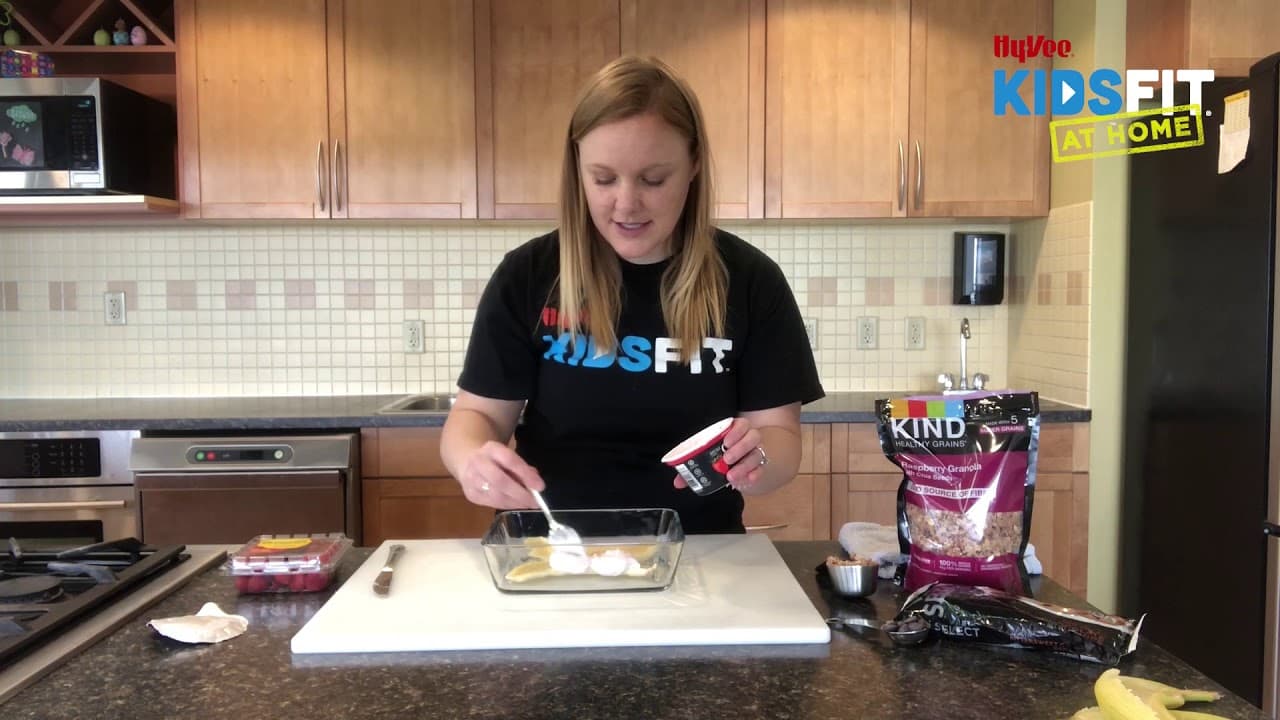 Episode 1,
Family Friendly Meals
Breakfast Banana Splits
Follow along with our Hy-Vee Dietitians for tips and tricks to make meal time fun for the family. As the coronavirus (COVID-19) continues to limit and affect our daily lives, Hy-Vee KidsFit in the Kitchen is here to help you stay healthy and happy with some fun at-home nutrition tips and recipes you can make with the whole family. Our Hy-Vee registered dietitians will be bringing you new recipes, nutrition tips, and snacks to try each week via a free, online video. Tune in at Hy-VeeKidsFit.com to enjoy these tasty creations and build independence in your own kitchen! Together, we'll get through these challenging times while staying healthy and happy!