Virtual Physical Education
Enjoy a fun and easy physical workout led by KidsFit Certified Personal Trainer and Youth Fitness Specialist, Daira Driftmier.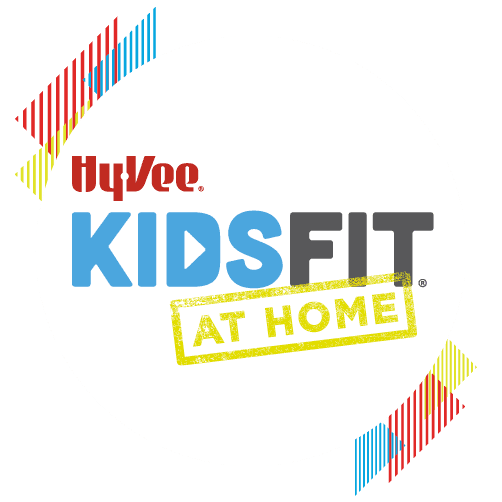 10-20 Minute Follow Along Videos
Hy-Vee KidsFit is here to help you stay healthy and happy with some fun at-home exercises and games that you can enjoy with the whole family.
Lower Body Moves

Lower body moves will target the muscles in our legs and bottoms. Strong legs can help us run faster and jump higher!

Try It!

Trying new things can be intimidating and overwhelming. One of our main goals is to teach others to always try their very best, even when things don't go as planned.

Upper Body Work

Upper body strength is important for the things we do every day. Every time we work with our hands or push, pull or lift things we are using the muscles in our upper body.

Game Day

Games are great for practicing creativity, communication, teamwork and fine motor skills; movement is just a huge bonus!

Fun Fact

When we learn something new it's fun to share with friends or family! Follow along with us and learn some fun facts and add movement AT HOME.

Sport Specific

Sports Specific is all about practicing skills and movements that relate to sports like speed, agility, and explosiveness.

Self-Care

Self-care can look different to everyone but it simply means taking the time to slow down and do the things that make you feel good by taking care of yourself in all aspects of health.