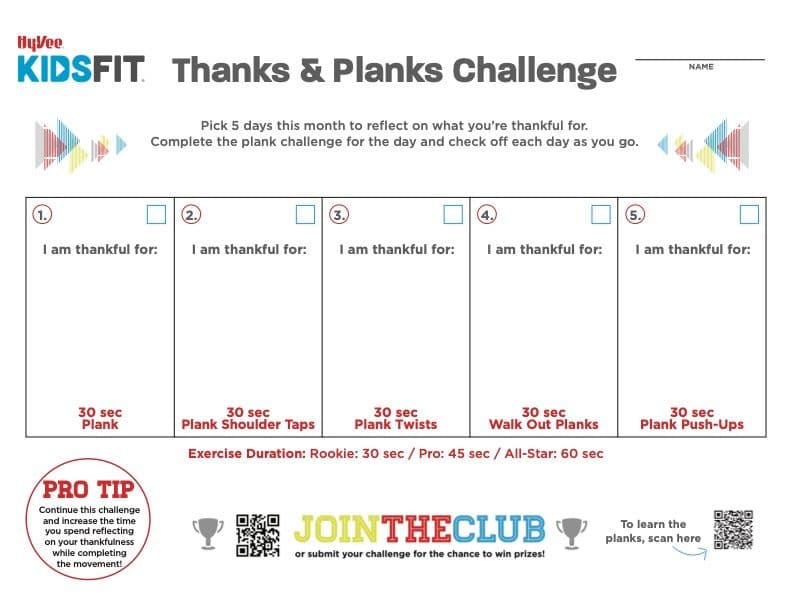 Set a positive attitude with daily reflection about what you are thankful for. Build in movement to increase energy and improve your strength. You can do both this month with our Thanks & Planks Challenge! Get started below, and get your whole family involved in the fun.
Here's How You Do It!
Print the Challenge worksheet.
Learn the 5 Plank variations:

Plank

Modification: Seated Plank

Plank Shoulder Taps

Modification: Seated Plank Shoulder Taps

Plank Twists

Modification: Torso Twists

Walk Out Planks

Modification: Arm Flutters

Plank Push Ups

Modification: Desk Push Ups
Choose 5 days to complete the challenge throughout the month and check off each day as you go.
PRO TIP: Get stronger mentally and physically, repeat this challenge!