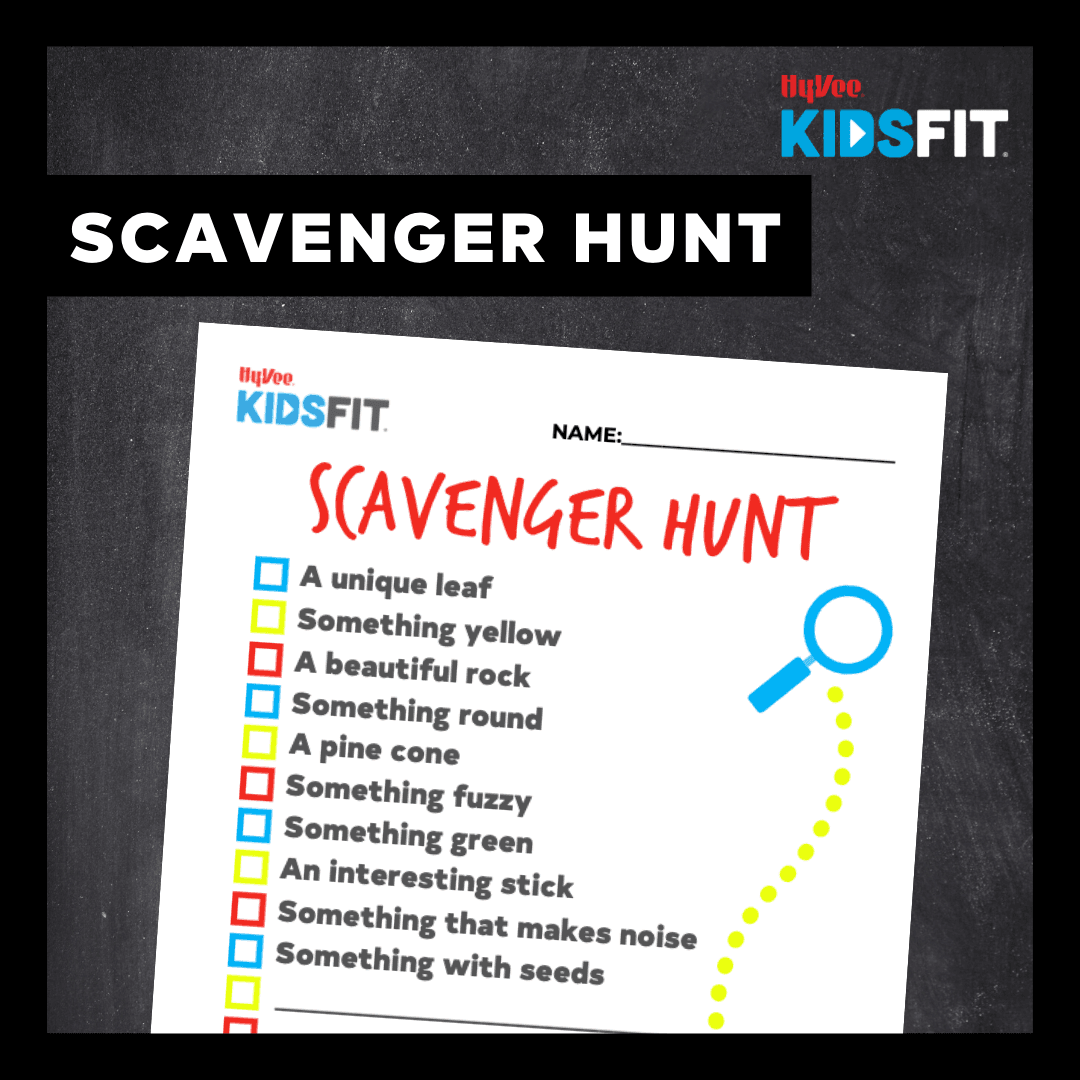 Scavenger hunts are fun! They make ordinary events memorable. Today, let's make a scavenger hunt for you and your family or friends. You can choose to do it individually, in pairs, or all together as one team.
Here's How You Do It!
Set up safe rules for your hunt.

For example, you can't cross any street or you can't leave your yard.

Make a time limit for the game.

For example, meet back at the basketball court in 20 minutes.
If your are complete the Move More Minutes Challenge, add 20 minutes for every person who is completing the Challenge.
Use our scavenger hunt list or create your own.
HAPPY HUNTING!